We are big barbecue fans in my house. I'm such a sucker for good barbecue and that is why the second weekend of July in my town is one of my favorites. I look forward to this festival every summer. The whole town smells like one big barbecue pit and you can smell it for miles. It is a Kansas City Barbecue Society event that just gets better and better every year. We've had Food Network's Guy Fieri, and TLC's BBQ Pittmasters attend the event before.
You can never go wrong with good barbecue,carnival rides,crafts, friends, family, and blues music playing in the background. This year me and Jayla went by ourselves and had a girls day while the hubbs was at work.
They have a Taster's Choice where you buy tickets and you go around to the people competing and they give you samples of their amazing bbq and you vote on your favorite. The tickets are $1 a piece and you fill up quick. They give you nice size samples. I bought 12 tickets for Jayla and and I. I ended up giving 2 away to an older couple because Jayla and I were stuffed. You really do fill up quick. The competors serve you anything from pulled pork, brisket, ribs, and hash. I don't do hash so I'm on not wasting a ticket on that crap.
My favorite team was Big Red's Barbecue. Seriously the best ribs I have EVER had! They were beyond perfection and I'm already wanting more.
Jayla seriously enjoyed all the barbecue that she ate, and she ate almost as much as I did in barbecue. I'm still shocked at the amount she ate because she doesn't eat much. She said that piece of brisket was her favorite.
After we got our fill of the barbecue we went and checked out the crafts. In the past, the crafts have seriously been lacking, to the point of not even going to look. There were only a few and the stuff they were selling looked cheap and crappy with a high price tag. I love my crafts and love supporting handmade stuff but they have just flat out sucked in the past. Luckily, it was the past. This year there were many new craft vendors with quality items! I even scored a new tumbler. I love my cups.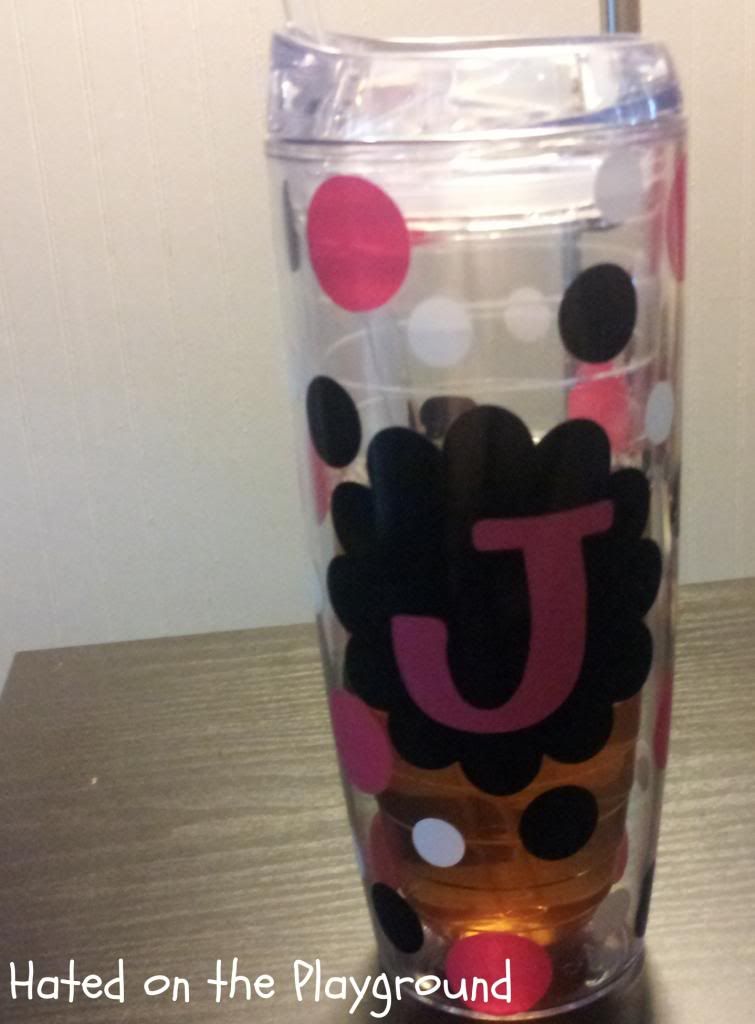 Once we were done with the crafts I headed on over to take Jayla to ride the rides. We always do the rides last because they are kind of out of the way from everything. It seriously is the safest and only place they can really have the rides. Seeing how the rides are out of the way and the last thing we do I always park near them. The people working the carnival were the nicest workers and they all looked presentable and clean. They definitely didn't fit the mold for carnies
I hate ferris wheels and Jayla loves them. Normally hubbs takes her on those but with him at work I knew I was going to have to suck it up and ride with her. It felt like the longest ferris wheel ride ever!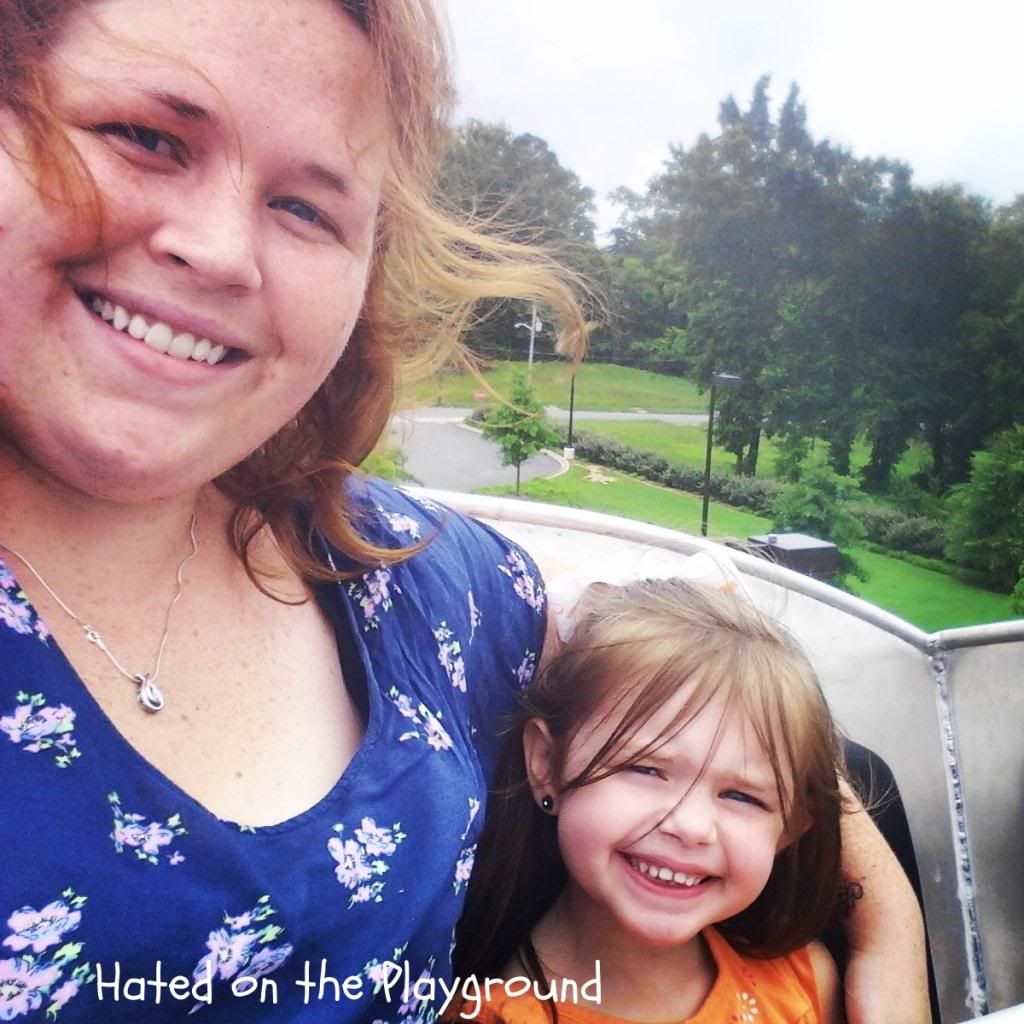 (excuse the crappy picture of me sans make up and crazy hair. It was a bit humid and had rained a little while we were there)
The view from the top of the ferris wheel. See what I mean by the rides are kind of out the way. You would never know about all the yummy barbecue right around the corner. The festival is kind of to the right of that white building(on the right) and past the trees a little bit.