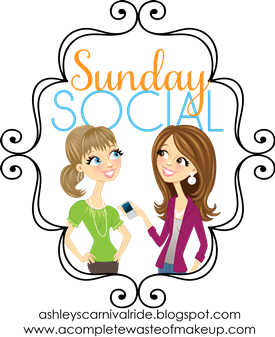 Happy Sunday! I'm kind of sad that today is Sunday.

It's the last of Spring Break and I'm still recovering from our vacation. I still have tons of laundry to do. I hate laundry with a passion.
This weeks questions is all about Pinterest!
1. What is your favorite outfit pin?
I don't have a single outfit pinned. I'm not big into fashion. I'm a t-shirt,

jeans, and flip flop kind of girl
2. What is your favorite food pin? Strawberry Cobbler. I want to make this so bad. I can't wait to hit the farmers market up for some fresh strawberries

.
3. What is your favorite Wedding pin? Once again, I don't have anything pinned for weddings. I was married before Pinterest so I don't see a point in pinning those things.
4.What is your

favorite craft/DIY pin?
These pumpkins.I have made them a few years ago and I can't wait for fall to come around so I can bring them out. It's just fake pumpkins with napkins mod podge

d on.
5. What is your favorite quote/verse/lyric pin?
6. Share one random pin
you love right now.
I'm getting ready to start my spring cleaning so I have been looking t

hrough this pin a good bit. 7 boards for Spring Cleaning
source: pinterest via theStir
Don't forget to enter the giveaway going on! TODAY is

the last day and it has low entries!