Over the weekend we decided to go out to eat after a busy day.
My little nut-nut actually ate majority of her dinner.
She wanted dessert and because she ate really well, why not?
They had cotton candy for 99 cents. What kid doesn't like cotton candy and for 99 cents I figured it wouldn't be much.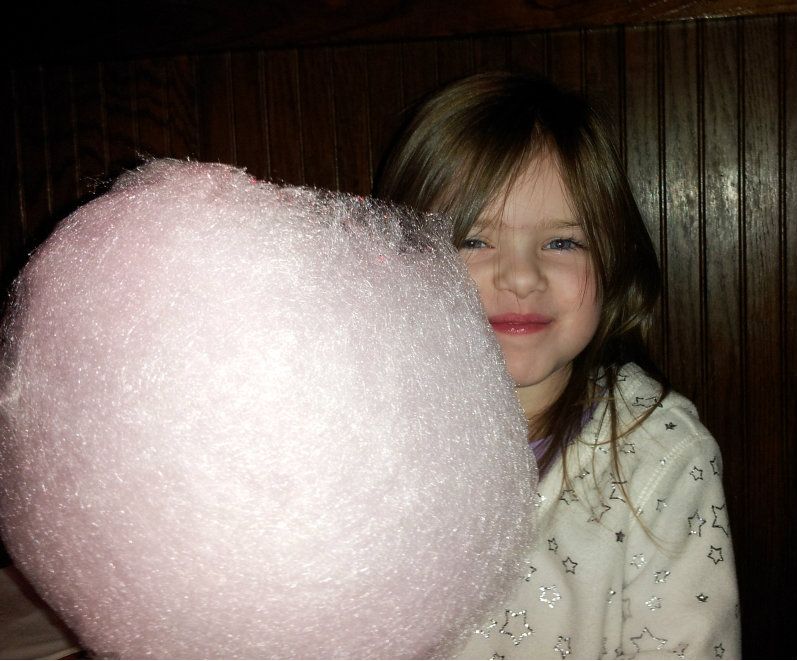 It was huge! I was not expecting so much cotton candy for the price!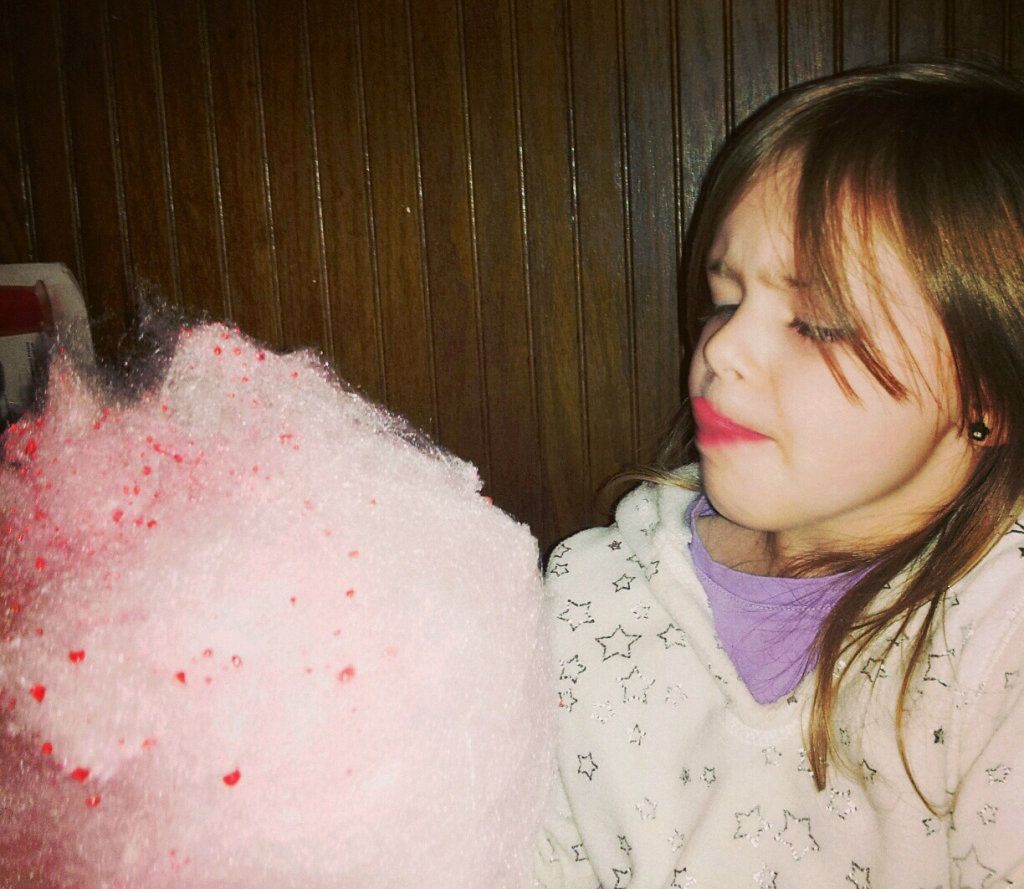 Can't you just see the satisfaction on her face!
Pure bliss!