On Tuesday, my hubbs turned the big 32!!

We had a quiet little birthday dinner and dessert at home with a couple of family members.
Normally I will make a cake with

butter cream

icing, but my mixer decided to blow it's motor last month. So that was out.I figured the next best thing would be an

ice cream

cake and my little hand-held mixer should be able to ha

ndle this task.
The Twix Ice Cream Cake turned out really good and I knew I had to share this deliciousness with you. M

y only suggestion would be to use less chocolate or use some of that Magic Shell because the chocolate was a little hard to cut and eat around.
Here is what you need:
1.5 quart Vanilla Ice Cream, slightly soft

en ed
16oz

jar of caramel sauce
1 cup milk chocolate chips
1/2 cup butter,softe

ned
2 Tbsp sugar
1/4 cup brown sugar
1 cup flour
1/2 tsp vanilla extract
Spread the softened ice cream into a 13x9 baking dish.Cover place into the freezer for 2 hours to

set.
Preheat oven to 350 degrees. Cream butter and sugars together in a bowl.

Stir in flour and vanilla until well mixed.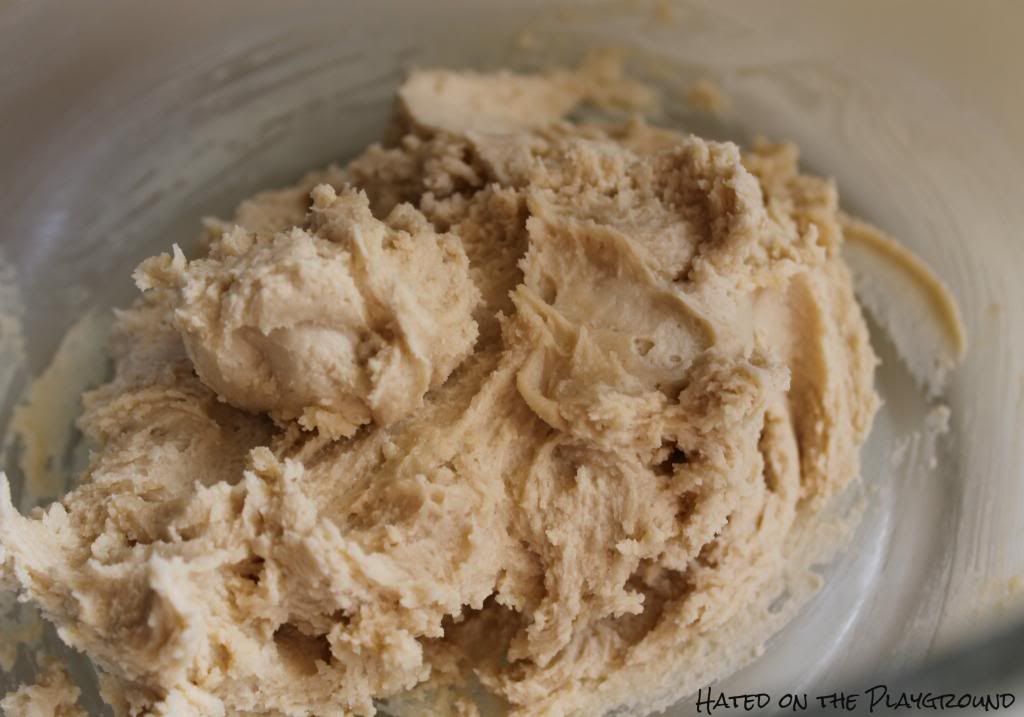 Spread dough into a foil-lined 8x8 baking dish and bake for 15 minutes or until slightly golden brown. I found that it spread better using a butter knife v

ersus my spatula.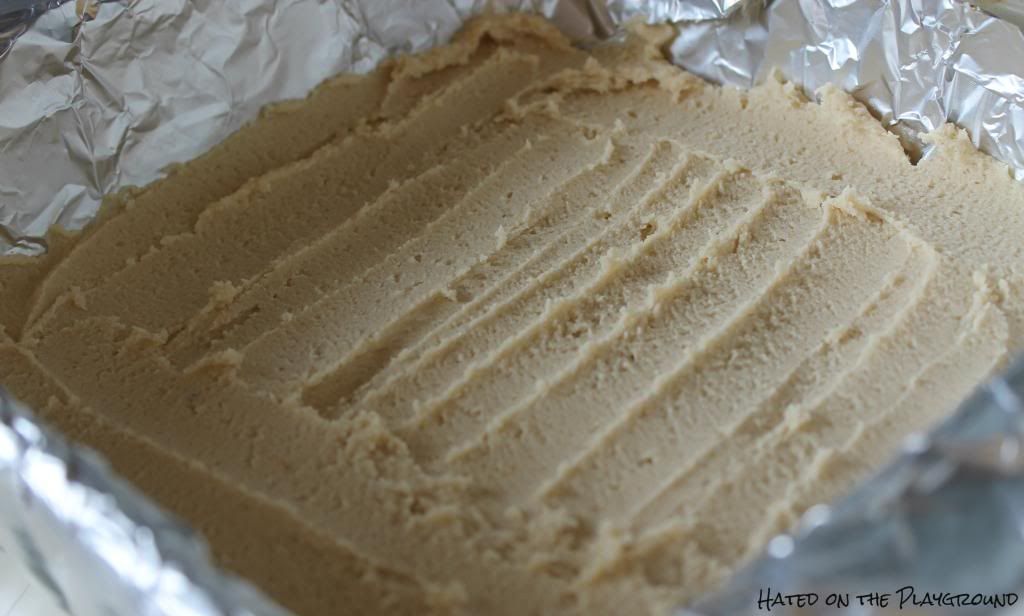 Once it is slightly golden brown remove from oven and let cool

completely

. Once cool break the cookie into chunks.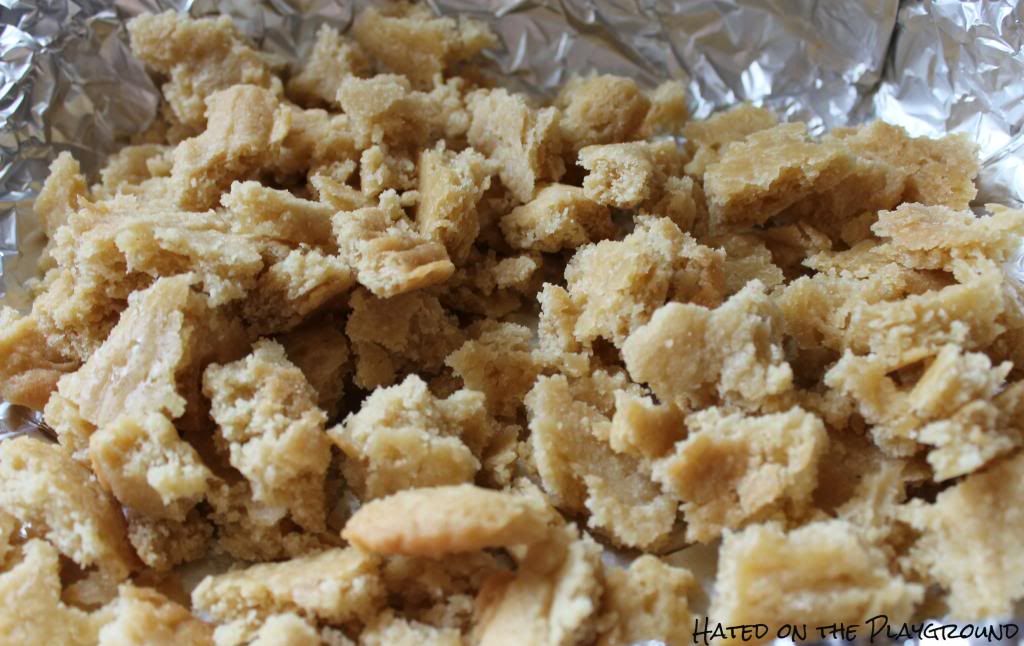 Pour the jar of caramel on

top of the ice cream after it has set.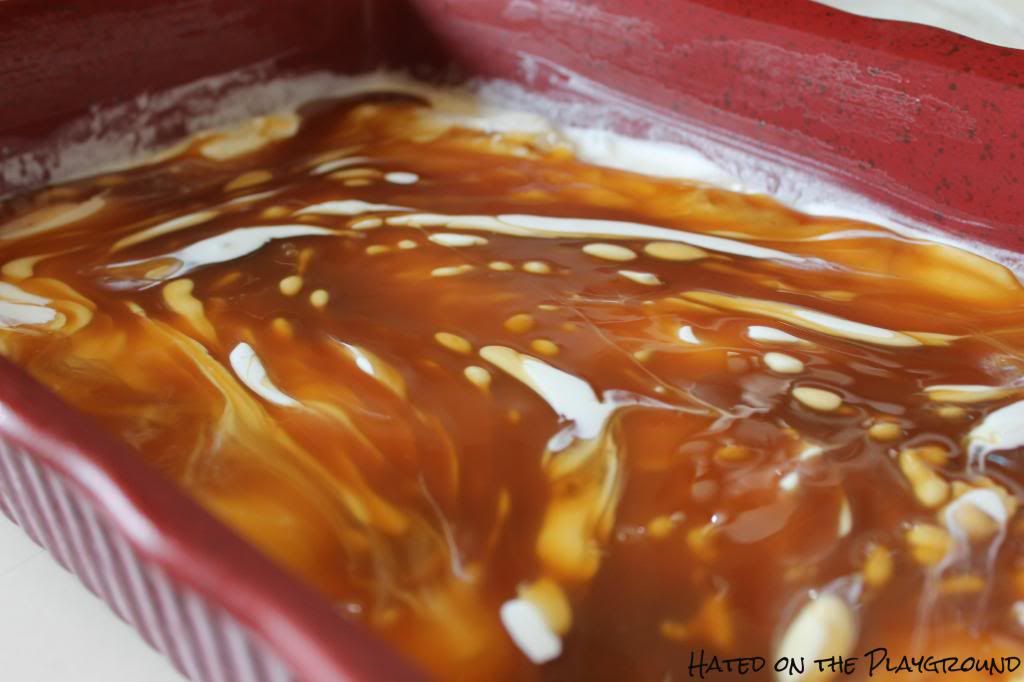 Now take your cookie crumbles and sprinkle them

all over the top of the caramel.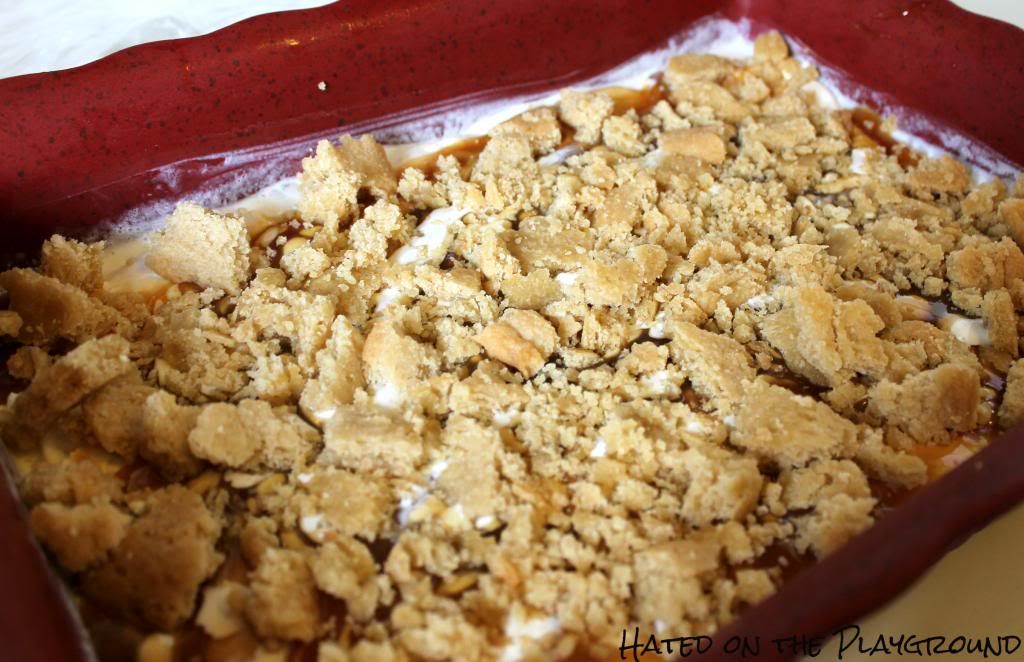 Melt down your chocolate chips until smooth and drizzle on top of the cookie chunks. Recover and place it back into the freezer for at least 6 hours or overnight to

completely

refreeze. Slice into squa

res and serve.
I always use a double boiler to melt down my chocolate but you could use the microwa

ve.