This recipe is one of my favorite ways to prepare potatoes

. My picky little eater will not eat potatoes unless they are cooked like this.
If you have a small family, I would cut

the recipe in half.
What you need:
6

medium baking potatoes
1/3 cup butter,

melted
1 clove

garlic,minced
1/4 cup Parmesan cheese or a little more if you like a lot of cheese

:)
1 tsp of Italian seasoning
Preheat oven to 425 degrees and line a baking pan with foil. Cut each potato into wedges and pla

ce into a large bowl.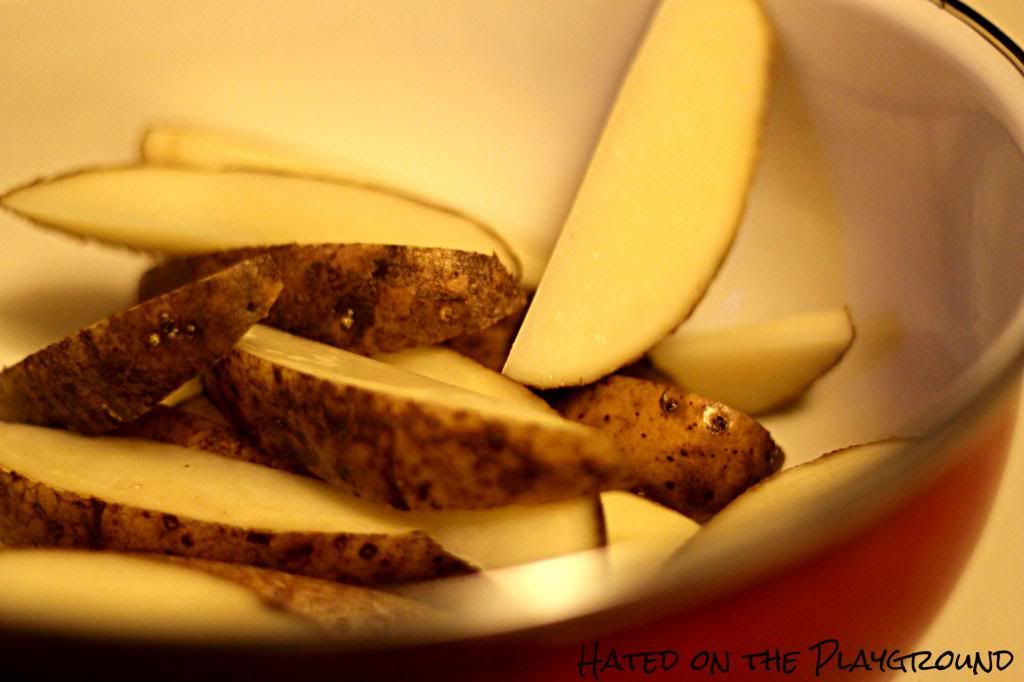 Add the melted butter,garlic,Parmesan cheese,and Italian seasoning to the bowl of potatoes and stir well to

the potatoes.
Place the potatoes onto the foil lined baking pan and bake for 30 minutes or until tender. You may have to scoop some of the yummy cheese off the bottom of the

bowl and spread on top of the wedges.