Good Morning! The weekend is almost over and that means it's time to link up with

Ashley and Neely for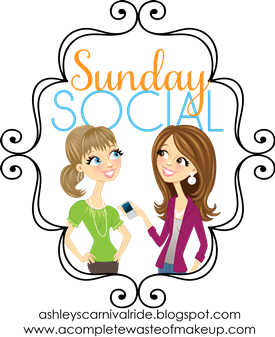 This weeks questions are:
1. What is your ideal way to relax? I don't get to relax often but when I do I love to soak in a hot bubble bath with the door locked and the music cranked up so I can't hear Jayla attempting to come in. I also love to snuggle on the couch with the hubbs and watch a movie.
2. Where is your favorite place to be? My grandparents house. It's just peaceful and serene there. All of my fondest memories revolve around my grandparents and their home. When I'm there it seems that the rest of the world just melts away and all the problems and worries go with it.
3.Who do you consider your biggest role model? My grandma. Can't you tell that I absolutely adore them? If I can be half the person she is then I will be pretty amazing. I get a lot of my qualities from her and have been blessed that she passed down her cooking and baking skills to me. One day I hope to be able to make cakes as beautiful as hers once were.
4. What does your life look like in 3 years? I'm hoping to have another child by then and taking the plunge into home ownership. We have a 3 year plan to save up money and put a home on my mother-in-laws land. Being a home owner scares me and I guess I have to grow up at some point and take that plunge.
5. If you could go back and change one decision what would it be? Nothing. Yes, there are things that I wish I would have done differently but all of my choices have led me to where I am today and have made me who I am. If I go back and change one thing, it could change the outcome for what and who I am today. I'm not risking that.
6. What is your biggest accomplishment in life so far? I've always hated this question. I feel that I haven't done anything spectacular or consider an accomplishment worthy of this category other then my child. My child is by far the best thing that I have ever had or done. She brings so much joy to my life and I love being her mommy.